There are two elements that are driving me crazy! Brocade and Metallics. Brocade brings history along with texture. Metallics, bring John Travolta and disco balls. Nah! just kidding. Metallics adds also history and the touch of vibrancy. These two elements used over centuries definitely give any piece of clothing character. They are also two current trends in the fashion world. I have seen the trend in short skirts. Yet, I still am to find them in maxi skirts other then in the vintage section. So, if you are into this two elements, this is about the right time to use them without looking like you wrapped your curtain around yo' self.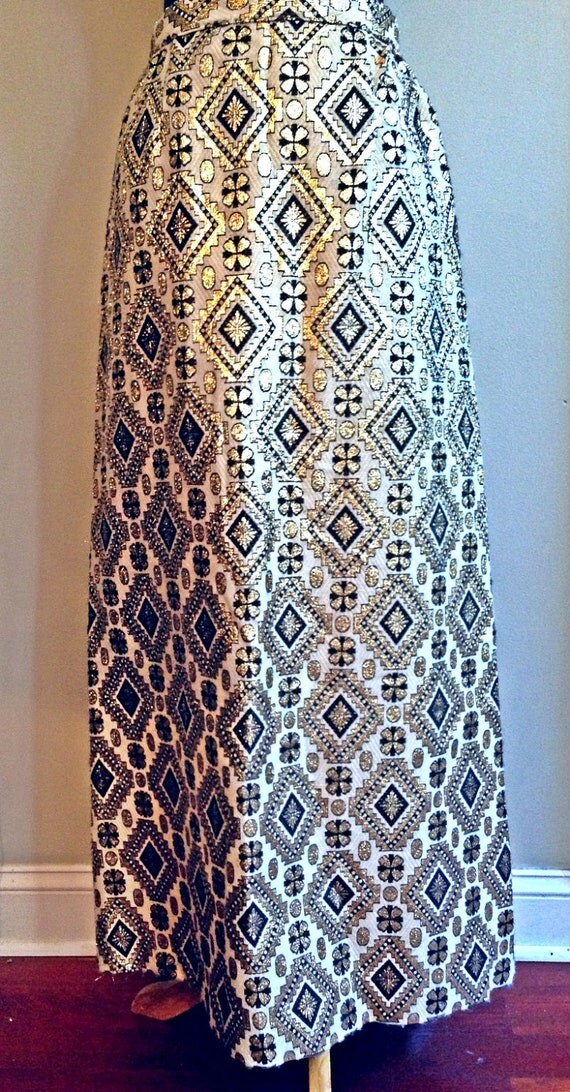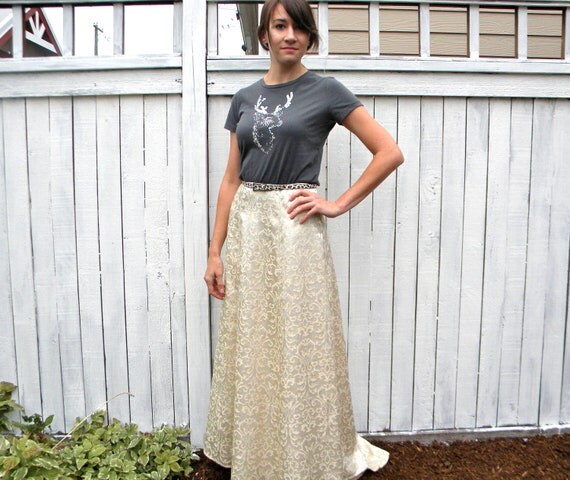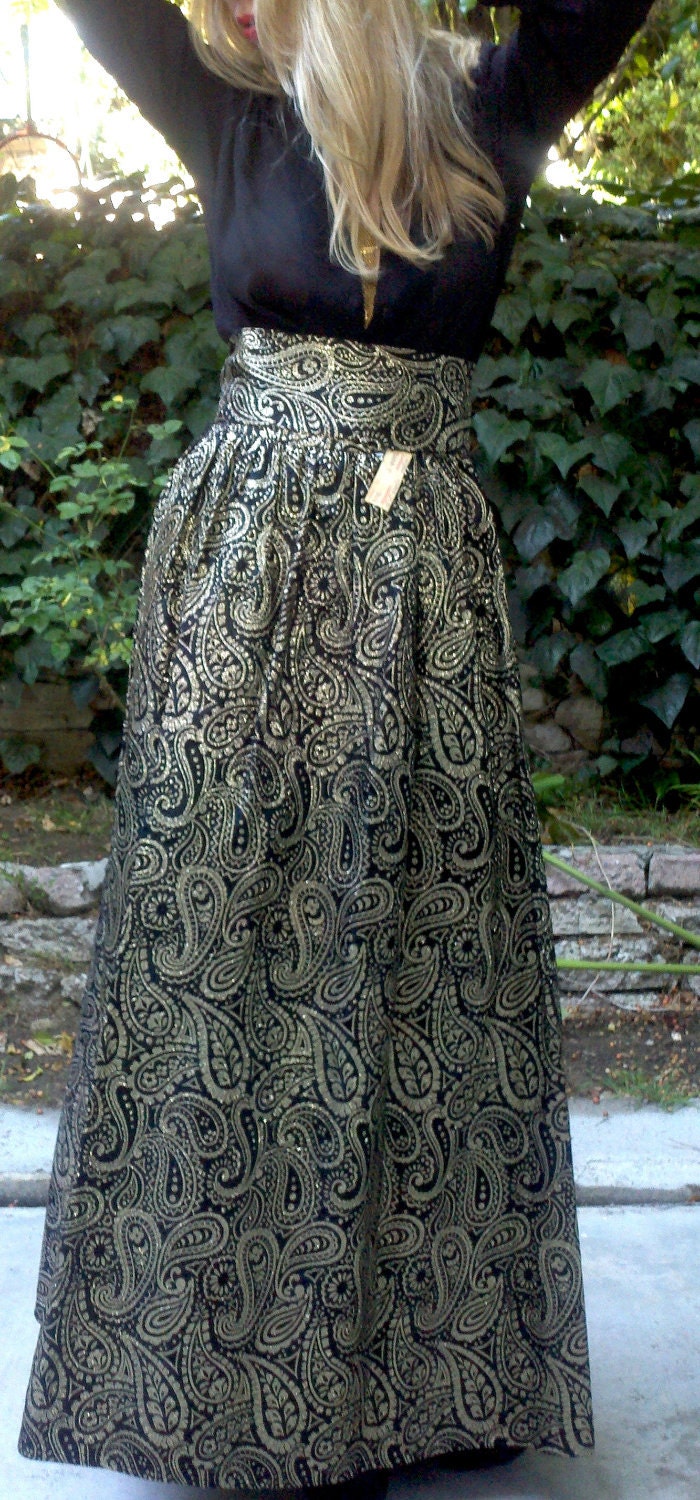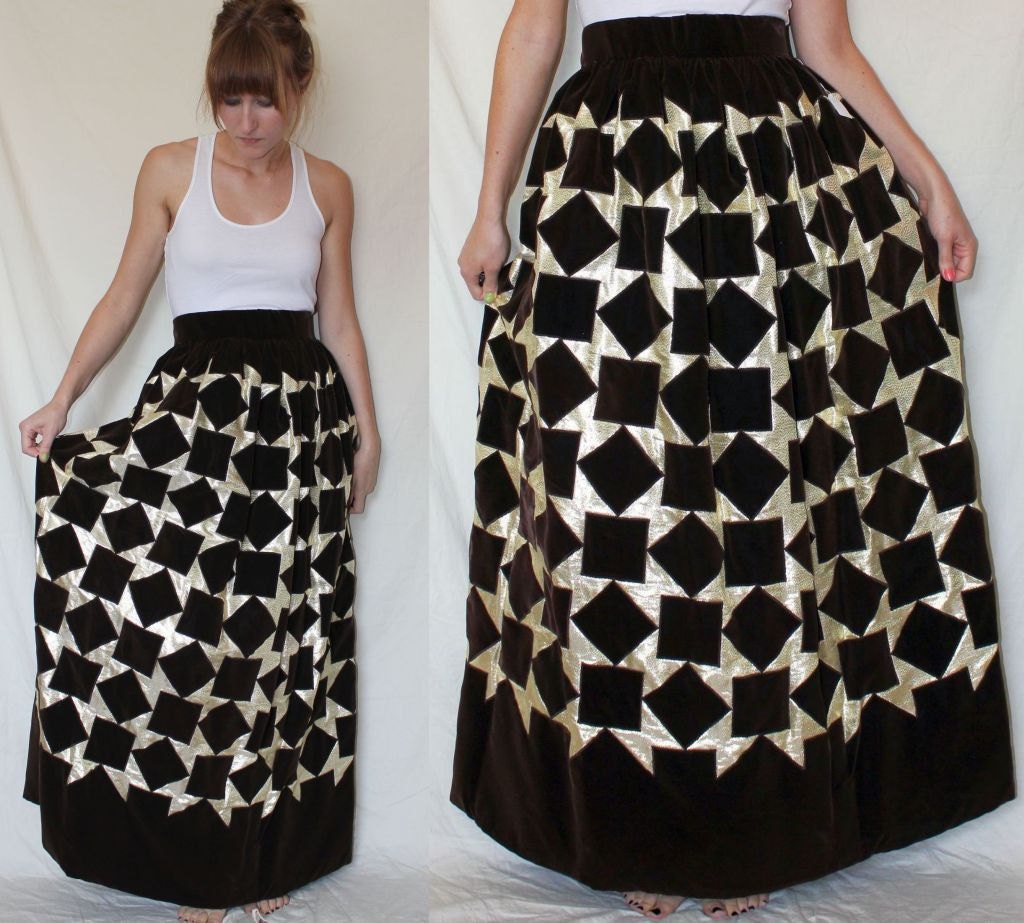 BONUS: Ah! This dress is seriously jaw-draping and detailing mesmerizing(brain-freeze, can't think of any more mixed-up words to describe it). The waist detail is serious!
"Wilson Folmar designed for others during the 1930s to the mid-1960s when he then opened his own store until the early 70s. He was know for his mid-to high quality evening gowns - and this one is no exception."